This year, valentine's day might look a little different. With the restrictions of Covid-19 in many places, there will be far less couples going out for a romantic evening on the town, and far more couples and families staying in to celebrate – or, not celebrating at all. Lets take a look at some valentine's day promotion ideas.
According to the National Retail Federation, the percentage of people celebrating Valentine's Day has decreased over the years. Despite this, the spending has significantly risen. In 2021, we've all had to get a really creative when it comes to socializing – and Valentine's Day is no different.
Valentine's Day gifts typically include chocolate or candy, jewelry, flowers, clothes, or some kind of experience such as dining out, or attending an event like a concert. While going out for an experience may not be the popular option this year, there are other ways to get creative.
First, Review your Inventory
For any upcoming holiday in the retail or service industry, you have to prepare in advance. Some business owners plan to launch a new product or service for a specific holiday, or may strategically order their items in advance for the holiday. If this is not the case for you, it's time to review your inventory and see what you can do with what you have.
Gift Sets
Once you've gone through your stock, you might be able to come up with a few items to create a gift set or bundle. Bundles are a popular option for gifts, as it's an entire gift with less work for the shopper. Get a few items that pair nicely together, and sell them as a whole at a discount. Some nice packaging will go a long way, too.
Personalize it
Personalized gifts are a great option because it makes the gift that much more special and unique. With Product Add-Ons for WooCommerce, you can easily add a personalized component to your products if it works for your business. Personalized engravings, embroidery, or colors can go a long way in making a gift more personal. 
Sell in Pairs
Similarly, selling in pairs will go a long way. Especially matching pairs. A buy one, get one free or discounted offer on two matching items is ideal. Even items that don't seem like typical valentine's day gifts can work for this. Matching sweaters, hats, mugs, towels, pillow cases – you name it. It's all about couples – right?
It's not just about Romance
This Valentine's Day will be a different one, and so why not take a different route this year and focus on non-romantic love?
Galentine's Day
Instead of focusing your marketing efforts on couples, focus instead on friendship. "Galentines Day," famously coined by Leslie Knope (Amy Poheler) from the TV series Parks and Rec, has become an alternative to Valentine's Day for many, especially millennials. Promoting your business with a spin on friendship, instead of just romantic love, could work wonders for you depending on your business.
Furbabies?
According to the National Retail Federation, Valentine's Day gifts for pets are on the rise. It makes sense, because as you may have noticed, millennials have a tendency to treat their pets almost as their own children, going as far as to throw them birthday parties, buy matching clothing, the whole works. So, throwing in some great Valentine's Day gifts or promotions for your customer's cats and dogs might be a worthy investment. 
Self-Love
In the wake of the pandemic, self-care has become a huge discussion. Spending more time alone, consumers have become more inclined to invest in personal care products, as well as investing more time in their own personal hobbies. 
The angle of Valentine's Day as a time to express self-love could speak to many of your consumers – especially those who must spend it alone due to restrictions. 
These items don't just have to be personal care items, but any time of personal hobby equipment such as art supplies, puzzles, gardening tools – you name it. Let your customers treat themselves this Valentine's Day.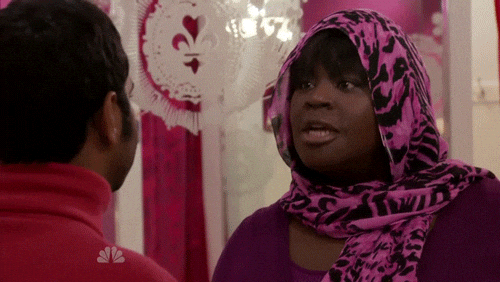 These items don't just have to be personal care items, but any time of personal hobby equipment such as art supplies, puzzles, gardening tools – you name it. Let your customers treat themselves this Valentine's Day.
Family Bonding
Finally, focusing on the family is a valuable way to go this year. Considering many will be stuck at home with the whole family this Valentine's Day, lots of families will be looking for something for a fun family night in. Put puzzles, board games, and other fun at-home activities at the forefront of the Valentine's Day promotions to get the family together!
This leads us to our next point.
Bring the Experience Home
Going out to public spaces isn't a great option right now. Instead, people can bring the experience to home with them. 
For example, Piatto Pizzeria in St. John's, Newfoundland is offering a DIY dinner kit to take home this Valentine's Day, so couples can make their own romantic dinner together at home.
If 2021 taught us anything, it's to get creative, and think outside the box. Most of us aren't operating as normal, but it is a chance for us to challenge ourselves to think more creatively than perhaps ever before.
Do you have any great Valentine's Day ideas? Let us know on social media!